Track key indicators & automate updates.
Identify the data that matters to you and we'll help unlock it—wherever it's stuck—so you can use it. And because we're a team of (perfectionist) data scientists and GIS specialists, we do regular maintenance to ensure continued data integrity so you don't have to.
Access, upload, and get help with key indicators.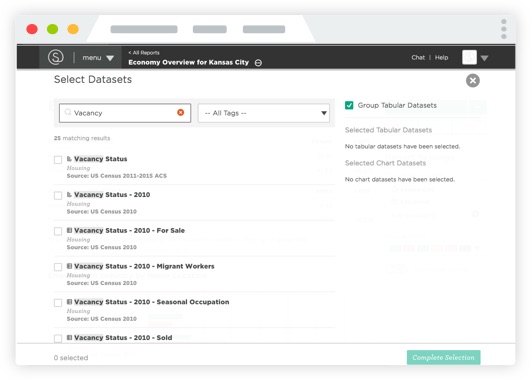 Access 2,000+ datasets.
With a robust (and growing!) set of more than 2,000 indicators in the mySidewalk Library, you have full access to data that would normally take hours to compile.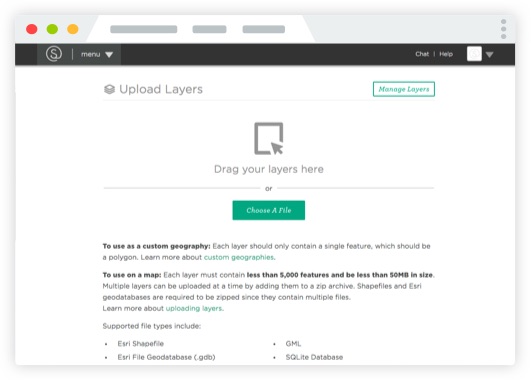 Add your own points, lines, and polygons.
Upload the locally-sourced data you use to measure progress. We'll aggregate it and apply it to neighborhoods, political districts, public safety districts, plan areas, you name it.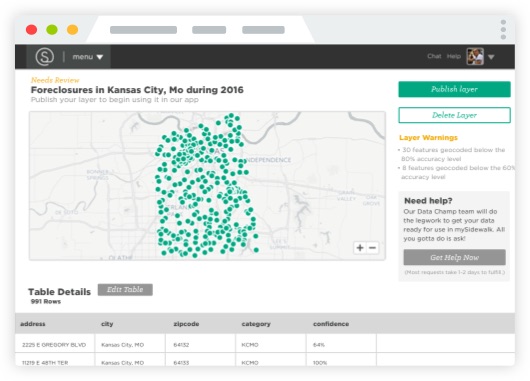 Schedule file transfers.
Every time you need to report on weekly, monthly, or quarterly progress, let us do the tedious work of collecting, cleaning, transforming, and loading the raw data.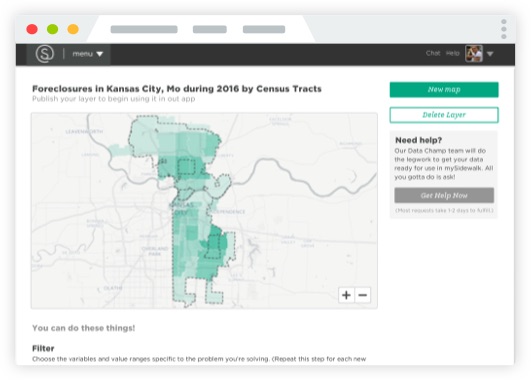 Integrate source systems.
We're working on ways to automatically sync source systems with mySidewalk—because it shouldn't be so hard to get your data out of vendor databases.
You work hard for your data. What's it doing for you?
Start a conversation with our team to learn how mySidewalk can simplify your workflow and improve your results.