Simplify your workflow. Improve your results.
The typical workflow for tracking, analyzing, and communicating key indicators is so messy it can take weeks or months—and the result rarely raises awareness or inspires action. mySidewalk is an all-in-one solution for a better workflow and outcome.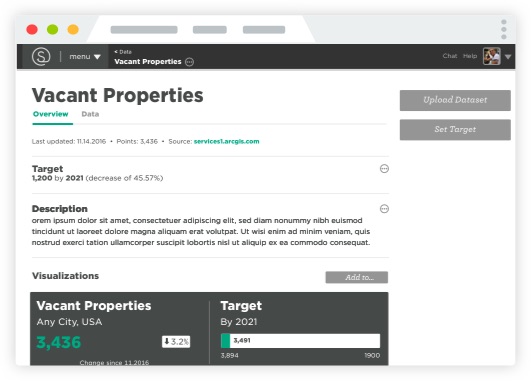 One place to keep indicators fresh
Identify measures of success on issues that matter in your community: safety, neighborhoods, economic development, and transportation. Set targets and track progress using your own data, or choose from thousands of pre-loaded datasets.
One place for advanced analytics
Gain clarity & insight about each indicator using mySidewalk's powerful geoanalytics engine. Pinpoint where progress is already underway and where it's lagging behind; potential reasons why; and how action or inaction may affect an area over time.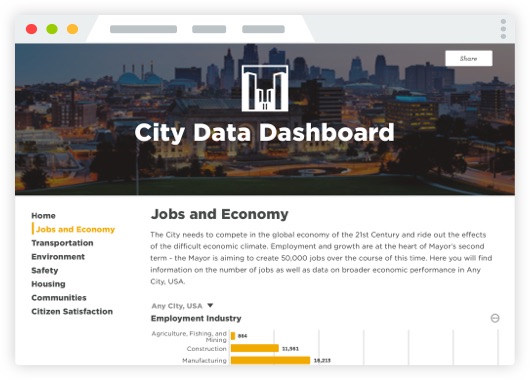 One place to tell data-driven stories
Give staff stories about the impact of their work. Give policymakers stories of success and need in their districts. Give the public stories that connect the city's activity to changes in their neighborhoods.
You work hard for your data. What's it doing for you?
Start a conversation with our team to learn how mySidewalk can simplify your workflow and improve your results.